Playing At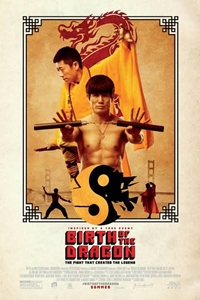 Birth of the Dragon
(PG-13)
Rated NR
This movie has not yet been rated by the MPAA.
Rated G
Nothing that would offend parents for viewing by children.
Rated PG
Parents urged to give "parental guidance." May contain some material parents might not like for their young children.
Rated PG-13
Parents are urged to be cautious. Some material may be inappropriate for pre-teenagers.
Rated R
Contains some adult material. Parents are urged to learn more about the film before taking their young children with them.
Rated NC-17
Clearly adult. Children are not admitted.
Release Date:
August 25th, 2017
Run time:
1 hr. 31 min.
Director:
George Nolfi
Genres:
Action/Adventure, Drama
Starring:
Billy Magnussen, Yu Xia, Philip Ng, Jinging Qu
Set against the backdrop of 1960s San Francisco, BIRTH OF THE DRAGON is a modern take on the classic movies that Bruce Lee was known for. It takes its inspiration from the epic and still controversial showdown between an up-and-coming Bruce Lee and kung fu master Wong Jack Man - a battle that gave birth to a legend.